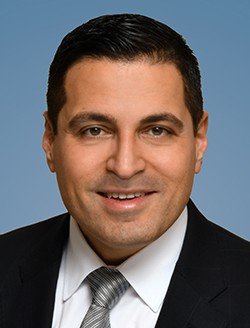 Address:
Hinsdale Orthopaedics
4700 Gilbert Avenue, Suite 51
Western Springs, IL 60521
Dr. Ashraf Darwish offers comprehensive care solutions, allowing patients to return quickly to active and healthy lifestyles. His main interests in orthopaedics are diagnosing and treating disorders of the cervical, thoracic, and lumbar spine.
The cornerstone of Dr. Darwish's care philosophy is to utilize surgery as the last option. He often recommends nonsurgical solutions for the relief of neck and back pain including diagnostic procedures, pain management, physical therapy, and return to work programs.