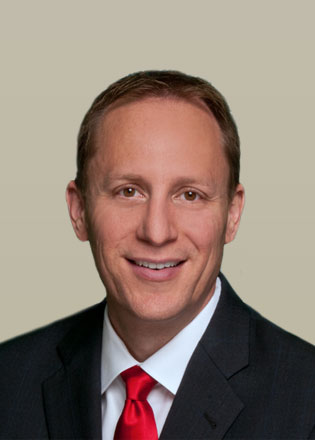 Specialty:
Orthopedic Surgery
Address:
TWO LOCATIONS:
Hinsdale Orthopaedics
951 Essington Road
Joliet, IL 60435
Phone: 815-744-4551
Fax:815-744-4756
Hinsdale Orthopaedics
1870 Silver Cross Boulevard, Suite 200
New Lenox, IL 60451
Phone: 815-462-3474
Fax: 630-579-5860
Doctor Jason Hurbanek specializes in orthopedic medicine, joint replacement and sports medicine. He is certified to perform robotics-assisted partial knee replacement using the NAVIO™ system.
Dr. Hurbanek joined Hinsdale Orthopaedics in September of 2009 after completing a one-year fellowship in sports medicine at The Ohio State University. While at Ohio State, Dr. Hurbanek trained with nationally renowned faculty and assisted in the care of the Ohio State University athletes. Prior to his fellowship, Dr. Hurbanek completed a rigorous five-year residency at Henry Ford Hospital in Detroit, MI where he learned core orthopaedic surgical and non-surgical principles, most notably in knee replacement and trauma. Dr. Hurbanek is board certified by the American Board of Orthopaedic Surgery (ABOS) with a Certificate of Added Qualification (CAQ) in Sports Medicine.
Education/Medical Training
The Ohio State University Department of Orthopaedics and Sports Medicine
Orthopaedic Sports Medicine Fellowship: August 1st 2008 to July 31st 2009
Henry Ford Hospital Department of Orthopaedics and Rehabilitation
Internship/Orthopaedic Surgery Residency: Detroit MI 2003-2008
The Ohio State University College of Medicine and Public Health, Columbus, OH 1999-2003
Denison University
Bachelor of Science, Biochemistry, Summa Cum Laude: Granville OH 1995-1999
Professional Certification
Board Certified: American Board of Orthopaedic Surgery July, 2011
ABOS Sports Medicine Certificate of Added Qualification (CAQ) November, 2012
Licensed in the State of Illinois
Certified Independent Medical Examiner (CIME): ABIME, December 2011-Present
Participating in ABOS Maintenance of Certification (MOC)
Professional Affiliations
Reviewer: Arthroscopy: The Journal of Arthroscopic and Related Surgery, 2010-Present
Past President and Founding Member : Big Ten Sports Fellowship Society 2009-Present
American Orthopaedic Society for Sports Medicine (AOSSM) – 2009 – Present
American Academy of Orthopaedic Surgeons (AAOS) – Fellow,Induction 2013
The Ohio State Alumni Society, Buckeye Club
Denison University Alumni Society
Leadership, Community & Extracurricular Activities
Ohio State University College of Medicine Class of 2003 Reunion Weekend Co-Chair, 2013
Multiple Running Races over 2012-present
Chicago Marathon Finisher October 2012, 2014
Twin Cities Marathon Finisher 2005
Ohio State University College of Medicine Alumni Host 2009-Present
Denison University Internship Program Host
Publications
Smith BI, Huxel Bliven KC, Morway GR, and Hurbanek J (2015) Management of Primary Anterior Shoulder Dislocations Using Immobilization. Journal of Athletic Training: May 2015, Vol. 50, No. 5, pp.550-552.
Hurbanek JG, Flanigan D, Bishop JY. "Rotator Cuff Repair Associated with Large Greater Tuberosity Bone Cysts: A Report of Three Cases, Surgical Technique, and Review of the Literature." Techniques in Shoulder and Elbow Surgery2010 11(3): 67-71.
Culp B, Hurbanek JG, Novak J, McCamey K, Flanigan D, Johnson DL. "Acute Traumatic Sternum Fracture in a College Hockey Player."Orthopedics2010, 1;33(9):683-5
Hurbanek JG, Anderson KA, Crabtree S, Karnes J. "Biomechanical Comparison of the Docking Technique with and without Humeral Bioabsorbable Interference Screw Fixation." Am J Sports Med 2009; 37(3):526-533.
Hurbanek JG, Hanson C. "Reinstituting a Universal Fellowship Match: A Resident's Perspective." AAOS Now, December 2008.
Hurbanek JG, Anderson KA, Kaatz S, Shepard A, Workings M, Rand K. "Ulnar Deep Venous Thrombosis in a Professional Baseball Pitcher: A Case Report." Am J Sports Med.;35(12) 2131-4, 2007.
Jaffer AK, Barsoum WK, Krebs V, Hurbanek JG, Morra N, Brotman DJ. "Duration of Anesthesia and Venous Thromboembolism after hip and knee Arthroplasty." Mayo Clin Proc.; 80(6):732-8. June 2005.
Brotman DJ, Jaffer AK, Hurbanek JG, Morra N. "Warfarin Prophylaxis and Venous Thromboembolism in the first 5 days following hip and knee Arthroplasty." Thromb Haemost.92(5):1012-7; Nov 2004.
Hurbanek JG, Jaffer AK, Morra N, Karafa M, Brotman DJ. "Postmenopausal Hormone Replacement and Venous Thromboembolism Following Hip and Knee Arthroplasty." Thromb Haemost.92(2):337-43; Aug 2004.
Hurbanek J, Jaffer A, Tomford JW, Gordon S, Ghaffari S. "A 46-year-old Intravenous Drug User with Fever." Cleve Clin J Med.70(10):906-8; Oct 2003
Hurbanek JG, Baghdasarian SB, Palmer RM. "Severe Iron Deficiency Anemia." In The Cleveland Clinic Internal Medicine Case Reviews. Eds. Longworth, Stoller. Lippincott Williams and Wilkins, New York, 2003.