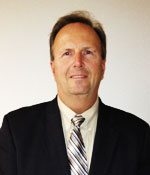 Address:
THREE LOCATIONS:
Krates Eye Centers
4940 W. 95th Street
Oak Lawn, IL 60453
Phone: 708-422-1500
Fax: 708-361-8737
Krates Eye Centers
15300 West Avenue, Suite 315
Orland Park, IL 60462
Phone: 708-349-9222
Fax: 708-361-8737
Krates Eye Centers
7340 W. College Drive
Palos Heights, IL 60463
Phone: 708-361-7800
Fax: 708-361-8737
Dr. Krates completed his undergraduate education, graduating with High Honors, from Michigan State University in 1977. He went on to receive his medical degree from Chicago Osteopathic Medical School, where he received the Department of Ophthalmology and Otorhinolaryngology Award for his 1981 graduating class. Dr. Krates passed the medical national boards in 1981.
He completed his Ophthalmology residency training at Botsford General Hospital Consortium Group in 1985 where he was Chief Resident in 1984-1985. Dr. Krates also completed the Stanford Medical Center Basic Science Course in Ophthalmology in Palo Alto, California during his residency. He became Board Certified in 1987 and became a Fellow in the American Osteopathic College of Ophthalmology, Otolaryngology and Head and Neck Surgery in 1990.
Dr. Krates served as the Chairman of the Department of Ophthalmology of Palos Community Hospital from 1991-1996. He served as Chairman of the Department of Ophthalmology and the Executive Board for Holy Cross Hospital from 1991-1993 and 1999-2001. He currently is a Clinical Assistant Professor at Midwestern Medical School.
Dr. Krates holds membership in the AOCOO&HNS, CMS, ISMS, AOA, AAO and ASCRS. He holds staff privileges at Palos Community Hospital, Palos Surgicenter, Novamed Surgicenter and Ingalls Hospital Surgicenter. Dr. Krates was instrumental in bringing outpatient and small incision phacoemulsicification cataract surgery to the Chicago metropolitan area in the mid 1980's and was featured in the Southtown Economist Newspaper for bringing new advancements in Cataract Surgery to the area.
Dr. Krates is married and has three children and has lived and worked in the Chicago metropolitan area since finishing his residency in 1985.