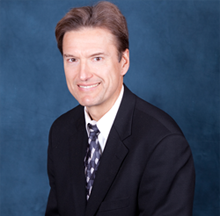 Address:
TWO LOCATIONS:
Spectrum Eye Institute
963 N. 129th Infantry Drive, Suite 110
Joliet, IL 60435
Phone: 815-729-3777
Fax:
815-725-9358
Spectrum Eye Institute
1870 Silver Cross Boulevard, Suite 220
New Lenox, IL 60451
Phone; 815-723-1854
Fax: 815-463-9542
Eligius Lelis, MD, the managing partner of Spectrum Eye Institute, has practiced ophthalmology in Will, Grundy and Cook Counties since 1990. Dr. Lelis attended medical school at the Case Western Reserve School of Medicine in Cleveland, Ohio, after receiving his Bachelor of Science degree from Wayne State University in Detroit, Michigan. His postgraduate training included an internship at the Cleveland Clinic in Cleveland, Ohio. His residency was completed at the Loyola University of Chicago. Dr. Lelis is board certified by the American Board of Ophthalmology. He is also a member of the American Academy of Ophthalmology, Illinois Association of Ophthalmology and the Illinois Society for the Prevention of Blindness. Dr. Lelis has performed over 20,000 surgeries in his career to date. He regularly performs LASIK surgery for the correction of nearsightedness, farsightedness and astigmatism. He also performs cataract surgery with premuim Multifocal inplants (TECNIS®, Toric, ReSTOR®) using the most current no stitch-no patch method.