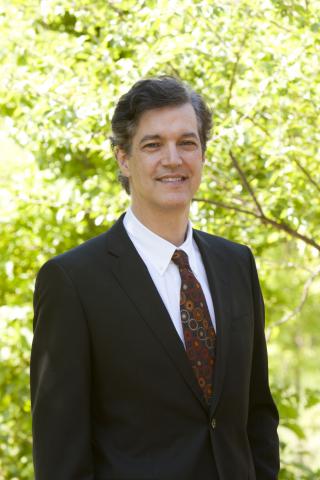 Address:
Arbor Center for Eye Care
2640 West 183rd Street
Homewood, IL 60430
Phone: 708-798-6633
Fax: 708-798-6790
Alternate Fax: 708-798-4486
Arbor Center for Eye Care
9731 W. 165th Street, Suite 31
Orland Park, IL 60467
Phone: 708-364-0020
Fax: 708-364-9690
Specialist in Cataract, Cornea and Refractive Surgery
Partner, Arbor Centers for EyeCare
Assistant Clinical Professor of Ophthalmology, University of Illinois Eye Department of Ophthalmology and Visual Sciences
David Lubeck, M.D. is a founder and world-renowned practicing surgeon at Arbor Centers for EyeCare, specializing in cataract, cornea and refractive surgery. Dr. Lubeck is passionate about surgery, teaching and innovation. Dr. Lubeck teaches cataract and refractive surgery to ophthalmologists all over the world, focusing on new technologies and safe and efficient eye surgery. He is regularly a first to perform complex procedures providing patients with outstanding surgical outcomes. Most recently, Dr. Lubeck is once again leading the way in refractive laser cataract surgery with the use of the Alcon LenSx Laser. This technology allows for unique precision during parts of cataract surgery.
He has practiced in the Chicago area since 1989 and been responsible for the introduction and advancement of many cutting edge procedures and technologies. Dr. Lubeck has strived to become an effective teacher to patients and other doctors alike. In addition to a busy clinical practice, he is an Assistant Clinical Professor of Ophthalmology at the University of Illinois, Chicago and lectures regularly. Dr. Lubeck has developed curricula that have been integrated into surgical teaching programs across the USA and abroad. He has hosted and participated in live surgery programs in China, India, Vietnam, Korea, Australia, the Philippines, and the USA. As the host surgeon in the greater Chicagoland area, Dr. Lubeck led the effort in recruiting patients, surgeons and to operate while the surgery was broadcast to thousands of people via satellite. This type of training program allows many to experience the teachings of skilled surgeons, such as Dr. Lubeck, in real time.
Dr. Lubeck specializes in managing conditions involving the front segment of the eye. These include corneal diseases, simple and complex cataracts, tear dysfunction, refractive abnormalities, infections, certain cancers, injuries, and congenital malformations. He employs the latest medical, laser and surgical treatments to restore and preserve the sight of his patients. Over the last decade, he has been most compelled by advanced technology lens implants, laser refractive cataract surgery, partial thickness corneal transplants, and "all laser" vision correction.
With a father as a respected ophthalmologist in Denver, Colorado, Dr. Lubeck grew up appreciating the marvelous things that eye surgeons could accomplish. He developed artistic talent and precise dexterity as a jeweler and metal artist. He furthered these skills working as a silversmith in London, England before starting medical training. "My father's influence and my love of detailed precise hand work gave me the tools to become an accomplished surgeon. Amazing teachers and patients throughout my career have encouraged me to continue growing and learning as a surgeon."
Dr. Lubeck is described by his patients as "remarkable", "caring", and "very talented". His colleagues describe him as "humble", "an amazing surgeon", and a "great educator".
Dr. Lubeck also enjoys snowboarding, competitive sailing, videography and photography. He speaks French and a little Spanish and Italian. His wife, Jeanne, is a successful organizational consultant and part time university professor. His son, Charlie, is a musical theater and television actor. His daughters, Zoe and Olivia, are university students. The Lubecks have three over-indulged Westies.