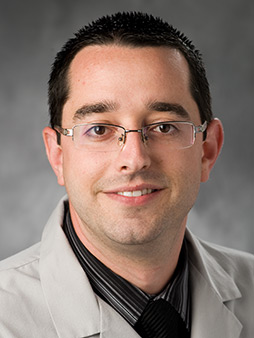 Address:
TWO LOCATIONS:
Multack Eye Care
20303 S. Crawford Avenue, Suite LL1
Olympia Fields, IL 60461
Phone: 708-898-1858
Fax: 708-898-1860
22200 Wolf Road
Frankfort , IL 60423
Phone: 815-889-3333
Dr. Sam Multack is originally from the Homewood-Flossmoor area. He attended Saint Xavier University on the south side of Chicago for his undergraduate work and earned his medical degree at Midwestern University, Chicago College of Osteopathic Medicine. Dr. Sam Multack then completed his internship at St. James Hospital in Olympia Fields, IL, where he was awarded "Intern of the year award", a prestigious award selected by the medical staff and then went on to complete his ophthalmology residency at St. James Hospital where he served as Chief Resident. Through out his career, Dr. Multack has received multiple awards including, Patients Choice Awards, Most Compassionate Doctor Awards, On time Physician Awards, and was recently recognized as one of the Top 5% of "Americas Most Honored Professionals".
Dr. Multack is an active member of The American Academy of Ophthalmology, American Academy of Osteopathic Ophthalmologist Head and Neck Surgeons, the American Osteopathic Association, and American Society of Cataract and Refractive Surgeons.
Dr. Sam Multack has participated in several research projects at Universities and currently is involved in research. Dr. Multack has authored several Ophthalmology book chapters. Dr. Multack has published several articles in peer-reviewed journals. He teaches ophthalmology to residents and medical students at Midwestern University and local hospitals.
Dr. Multack treats all types of eye conditions, and has a special interest in cataract surgery, laser assisted cataract surgery, advanced technology intraocular lenses, glaucoma, dry eye and diabetes. He has performed over 2000 cataract surgeries. Dr. Multack is Board Certified in Ophthalmology.