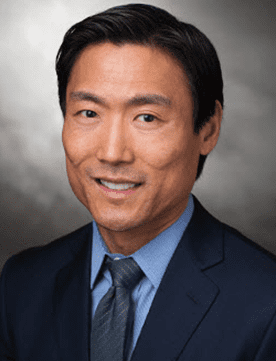 Specialty:
Orthopedic Surgery
Address:
12 Salt Creek Lane, Suite 350
Hinsdale, IL 60521
Dr. Park completed his undergraduate studies at the University of Chicago, where he graduated as a member of the Phi Beta Kappa Honor Society. He then earned his medical degree from New York University Medical School, graduating as a member of the Alpha Omega Alpha Medical Honor Society.
During his required residency training in orthopedic surgery at the New York University Hospital for Joint Diseases, Dr. Park also completed a 1-year long research fellowship in orthopedic basic science and clinical research. For his research, he received an award for outstanding resident research.
He went on to complete a fellowship in Sports Medicine at the San Diego Knee and Sports Medicine Fellowship where he went on to develop further expertise in minimally invasive techniques to treat sports injuries.
During his residency in New York City, Dr. Park worked as a staff physician at Shea Stadium for the New York Mets. He also served as a staff physician at the Alvin Ailey American Dance Theater and Madison Square Garden during this time.
Dr. Park is board-certified through the American Board of Orthopaedic Surgery, and a member of the American Academy of Orthopaedic Surgeons. He specializes in sports medicine and in the non-surgical and surgical treatment of arthritis of the shoulder, hip, and knee. Dr. Park is currently accepting new patients and welcomes them to the clinic.